We are so pleased to have Jamelle Elliott as the keynote speaker for the 2019 CASE ASAP D1 Conference! Read on for Jamelle's full bio: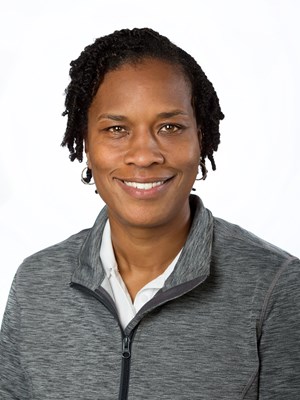 Jamelle Elliott was named as the Associate Athletic Director for the newly-formed UConn National C Club in July of 2018.
"It feels good to be home," Elliott said. "I am extremely grateful to David Benedict for the opportunity to come back to a place that brings back so many fond memories. I look forward to working alongside the rest of the Athletics staff to have a positive impact on our current student-athletes and I am eager to engage with our alumni and rejuvenate pride in being a 'Husky for Life.' "
The "C" Club is committed to the enhancement of all alumni student-athletes and building exceptional pride in the Husky legacy. It will provide unique and special benefits to former letter winners and will deliver opportunities for engagement with athletic leadership, alumni/teammates and the current young men and women who represent the university.
"As we continue to pursue excellence it is important to provide a platform for former student-athletes to connect and assist each other and current Huskies with mentoring, internships and job opportunities," Benedict said.  "As a former UConn student-athlete and coach, Jamelle is a perfect fit to develop and direct this special program."
One of the "C" Club's first endeavors will include establishing a functional database of athletics alums with the goal of fostering networking, internship and mentoring opportunities for alumni and current student-athletes and enhancing the continued connection with UConn Athletics and the University as a whole.
The new initiative will also be charged with fostering a sense of pride and "family" with alumni student-athletes through reunions, special events and, most importantly, through internships and mentoring opportunities.
Elliott, a four-year letterwinner, helped build the UConn dynasty and finished her career ranked No. 2 among UConn's all-time rebounding leaders (1,054), No. 5 in Big East career rebounding (558) and No. 11 in UConn career scoring (1,387). She was a member of the team when UConn Women's Basketball won their first NCAA championship in 1995.
Elliott, at the time, became only the second player in UConn history to surpass the 1,000 point and 1,000 rebound milestones. She is among the UConn career leaders for games played with 135, never missing a single game or practice in her four collegiate years. In her four years as a player, UConn posted an overall record of 117-18.
After graduating from Connecticut with a degree in business management, Elliott went on to earn her graduate degree in sports management from UConn in 1997. She served as assistant coach for the team for 12 seasons.
She then became head coach of the women's basketball program at Cincinnati, with her teams earning two berths in the WNIT. Every student-athlete who exhausted her eligibility earned a degree.  Elliott implemented the Positive Performance Mental Training Academy for student-athletes during her tenure in Clifton and also spearheaded a student-athlete leadership development program.