Written by Emily Johnson '16, Student Alumni Association Vice President of Tradition
Do you ever wonder what famous people are buried around the UConn campus? Founded in 1881, this University has quite a few skeletons in its closet. Here are just a few to check out as the Halloween season approaches.
1. Charles Storrs, University of Connecticut founder, and his brother Augustus Storrs (aka Chuck and Augie).
These brothers are buried on their family's plot in the New Storrs Cemetery located next to the North Residence Halls. There is an obelisk monument erected in their honor towards the rear of the cemetery on the top of the hill; take a peek in the main entrance to see if you can find it!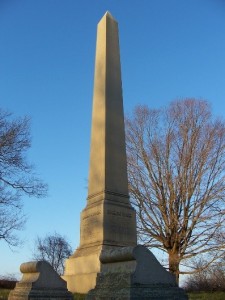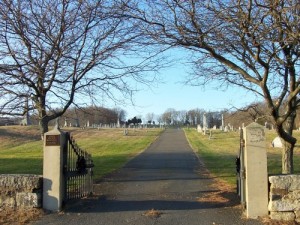 2. Xianshong "Jerry" Yang, a former UConn professor who became the first stem-cell scientist to successfully clone a farm animal in 1999.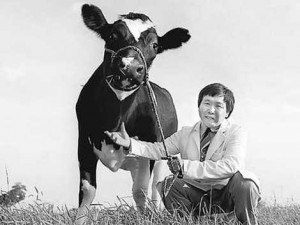 3. Benjamin F. Koons, UConn's principal from 1883 to 1898. He was forward-thinking for his time and was the first principal to enable women to take classes at UConn.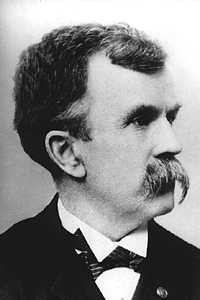 4. Jaime H. Arjona, head of the University of Connecticut's Foreign Language Department from 1946 – 1964.
During his time at UConn, he expanded the language department from six to 30 full-time instructors on the main campus alone. He is also one of the world's leading authorities on Lope Da Vega, the Spanish Shakespeare. There is now a building on campus named in his honor.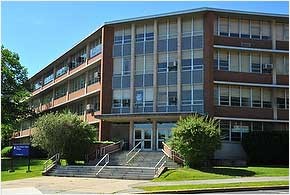 5. Edwin Whitney
Whitney built an orphanage for Connecticut children that were orphaned due to the Civil War. In 1876, after the orphans outgrew the orphanage, Whitney sold the building to Augustus Storrs. This building housed the original Storrs Agricultural School. Although little remains of the original structure, the solid granite front step of the building remains along with a commemorating plaque (Jonathan's burial site!). Edwin Whitney was buried in the New Storrs Cemetery where there is a memorial erected in his honor.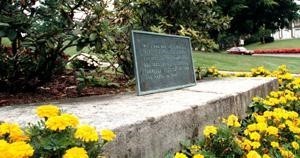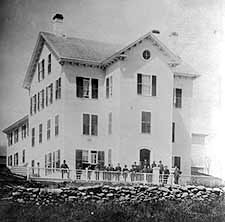 6. The first Jonathan dog
In 1935, UConn (previously known as Connecticut State College) recruited its first animal mascot, Jonathan the dog. Unfortunately, soon after his arrival, Jonathan was struck by a car and died shortly after. He is buried by the old Whitney granite step with a plaque in his honor.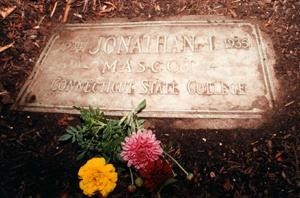 Sources:
https://secretuconn09.wordpress.com/tag/charles-and-augustus-storrs/
http://advance.uconn.edu/1997/970912/091297hs.htm
http://maps.uconn.edu/m/info/ARJ
http://www.findagrave.com/cgi-bin/fg.cgi?page=cr&CRid=2143838
---